There will be a series of lectures of 2hrs each plus questions given by invited specialists in DFR and HTGR technology. We also plan doctoral student workshop with 12 presentations of 15 minutes.
We are glad to announce that there will also be joint lectures about HTGR technology given by the members of GEMINI+ consortium as well as the joint lectures about fast gas-cooled reactor technology represented by the ALLEGRO project.
The detailed schedule is given below:
ONLINE HIGH TEMPERATURE HOT REACTORS SCHOOL (NCBJ, POLAND)
COMMON PROJECT OF PHD4GEN, GEMINI+ and ALLEGRO
June 01, 2020 – June 05, 2020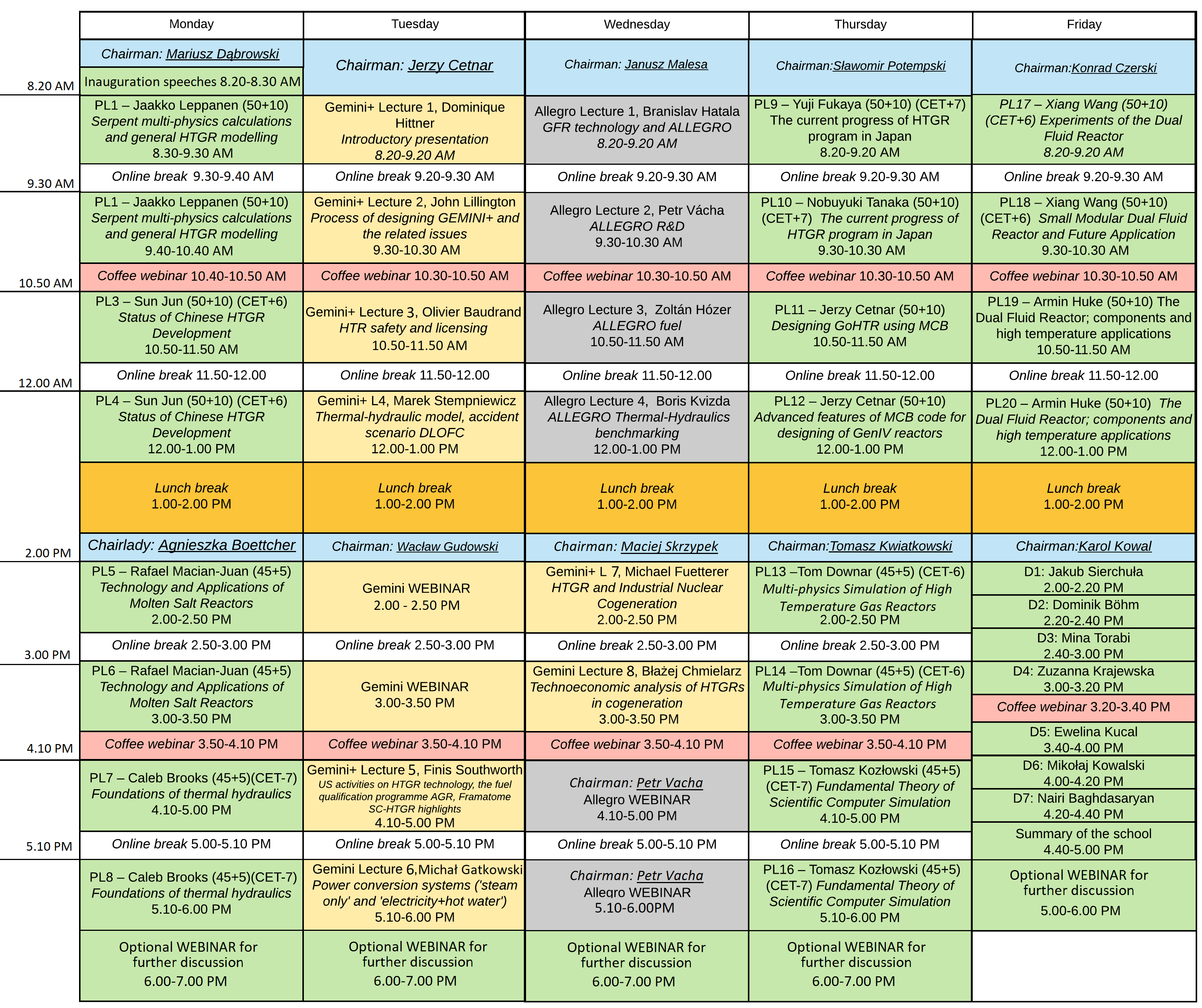 For more detailed doctoral sesions topics in Friday:

PL – Plenary sessions; Gemini – GEMINI+ specific sessions; Allegro – Allegro sessions; D – doctoral sessions CET – time zone marks; (50+10, 45+5) – lecture+questions; Break online – common platform virtual "coffee" break; Coffee webinar – groups discussion platform facility; Gemini+/Allegro WEBINAR – specific topic webinar
In case of any problems or questions please write to us: Karol.Kowal@ncbj.gov.pl or Tomasz.Hanusek@ncbj.gov.pl.